Jewellery for Summer Weddings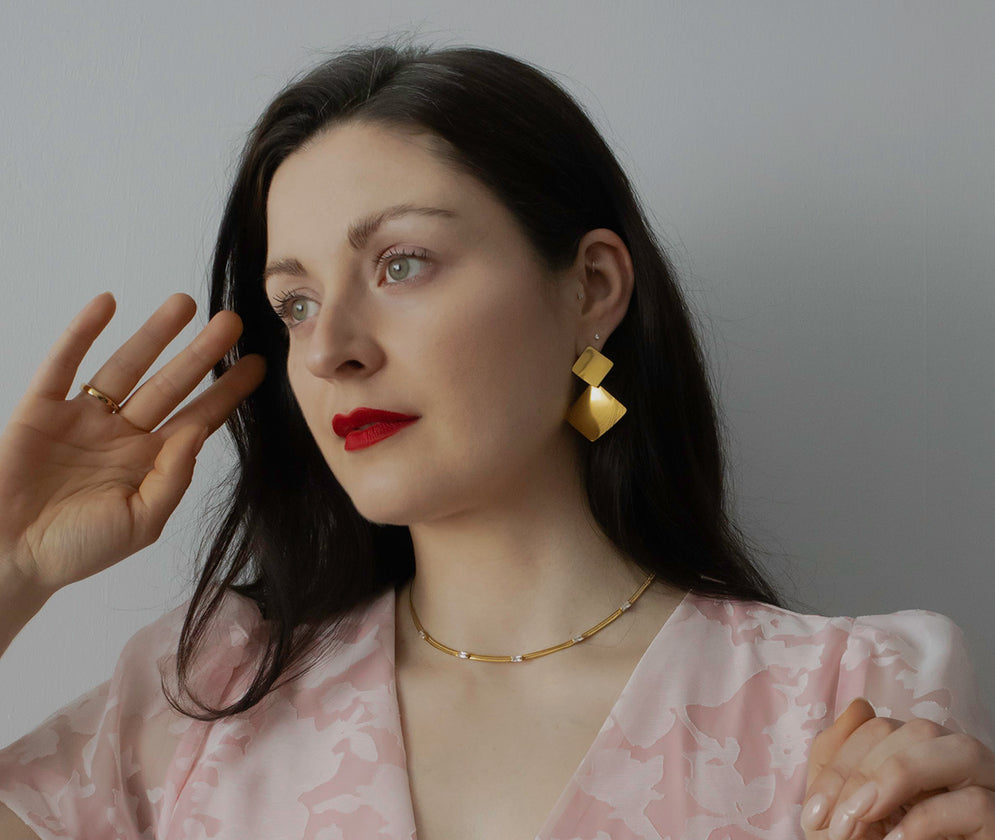 Have you been invited as a guest to a summer wedding? Are you stuck with what jewellery to wear with your outfit? Well, this post is for you. Here to guide you through the process and make the decision easier for you!
Jewellery is essential to any summer wedding outfit, even as a guest. It's actually really important, and that's why you are reading this post. There's much to take into consideration such as the dress code, the venue or location e.g is it a beach wedding, the general vibe.
Let's get into it! 
Necklaces
For summer weddings, either formal or informal, most people tend to go for low-neck/v-neck outfits, and that's why necklaces are important. A piece like the Calla Necklace would add the a touch of glamour and sophistication to even the most basic dress. Also, consider a shorter style necklace with some sparkles like the Broom Necklace, a versatile piece regardless of the style of your outfit. 
For a more formal wedding, a consider a matching set such as the Donna Set. A thick gold chain design necklace adorned with classic pearls with 
matching earrings and bracelet
. Or perhaps the
Vrouw Necklace & Earrings Set
. It exudes luxury and elegance. 
On the other hand, for a beach wedding, a gold and pearl combination is still a perfect choice. A simple gold chain necklace with small pearl charms such as he Dahlia Necklace is perfect for a beachy and bohemian look.
Earrings
Earrings draw attention to your face, and complete your overall look. From simple studs to bold and dangling earrings, there is a perfect pair for every outfit and personality.
Bracelets & Rings
Wearing a bracelets and rings indicate attention to details. A well-chosen bracelet or ring complements other accessories and creates a cohesive and coordinated look.
The Mara Stone Bracelet is perfect for a simple beach wedding. The bracelet adds a touch of elegance without overwhelming the outfit, while the natural stones add a pop of colour that complements the summer vibe. For a more formal wedding, the Mujer Bracelet or Obirin Bracelet are nothing but perfect. Choosing a ring will be easy once other pieces have been selected.