Limited Edition: Fearless Collection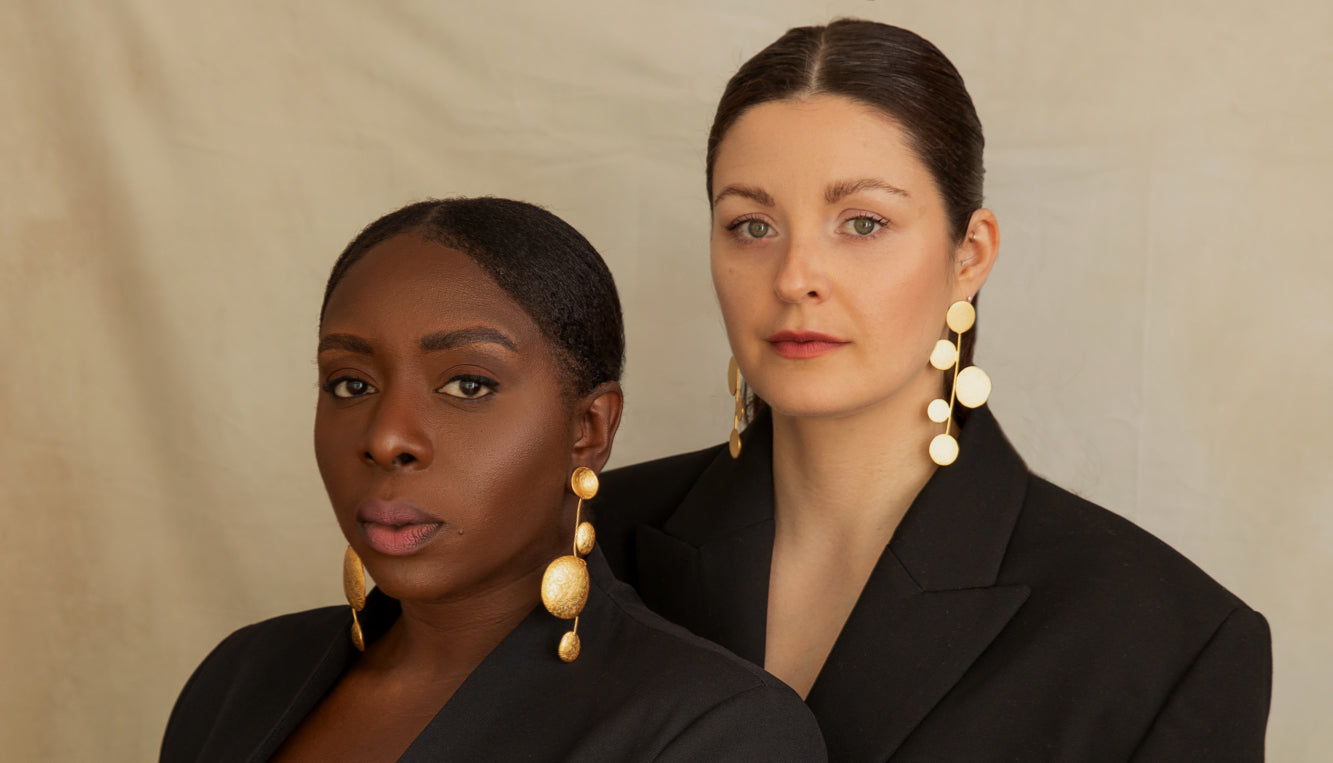 Enhance your style and persona with our timeless and sophisticated
jewe
llery.
Immerse yourself into a world where you are the best version of yourself and can express yourself as such, without any
ifs and buts, just a ball of fearlessness and style. Looking through
a mirror, do you see a confident woman staring back at you? What does she look like? Is she bold and beautiful? Is she golden? Is she adaptable as well as commanding? Is she as soft as sh
e is hard?
Jewellery
is an art of self-
expression
.
Without fear, one should always be free to explore and express their different emotions and personalities
.
B
eing an advocate of such timeless elegance we have come up with yet another collection of beautiful pieces!
Whether you choose to feel or look elegant or craving an energy boost, we hope you feel confident with style and glamour with this new collection of Monica B.'s exquisite jewellery.
The new Fearless Collection is characterised by structural curves and geometric shapes to elevate your persona. It is inspir
ed by culture and nature, representing the fearless instincts of a woman. Each piece of jewellery has been expertly hand crafted to reflect timeless quality and beauty
.
Let's go through some of the finest collections of earrings.
THE ARDENT EARRINGS
Handmade with precision to stand the test of time, these earrings add an effortless elegance to any ensemble.
AUDACIOUS EARRINGS
The floral embossed pattern adds a beautiful finish and a touch of uniqueness to the earrings along with the flexible nature of the earrings.
 GALLANT EARRINGS
The handmade construction, combined with a unique hammered finish, adds a touch of elegance to these extra-large earrings.
IMPERIAL EARRINGS
 Handcrafted and 18k gold plated for an elegant shine, the attractive circular shape of these earrings are sure to turn heads.
VALIANT EARRINGS
These hand-made earrings add a polished, t
imeless yet modern. They will be a versatile addition to any look.